Getting the children or even myself to locate a gratifying as well as filling up snack was a challenge initially of our clean eating journey. Granola bars were my go to snack when wanting something a little greater than fruit or veggies, however uncovering they have plenty of process sugars as well as unhealthy ingredients. After seeking cleaner options I located that a lot of tidy bars on the market are costly and also with a family of 5 obtaining 4 often 5 bars for 5 dollars is not in our budget plan. That indicates that snack pack is pursued simply one use! One point I have actually come to find out that tidy living is expensive and also searching for means to cut the grocery store costs is necessary. For us the method to reduce the grocery store expense while still getting excellent tidy food was to make points homemade. After about a month I had located that I truly liked to be in the kitchen area. I liked to produce food from scratch, taste it and have it really taste good! Watching my families encounter while eating the food I know is clean, makes me feel like I have a minute of peace in mind.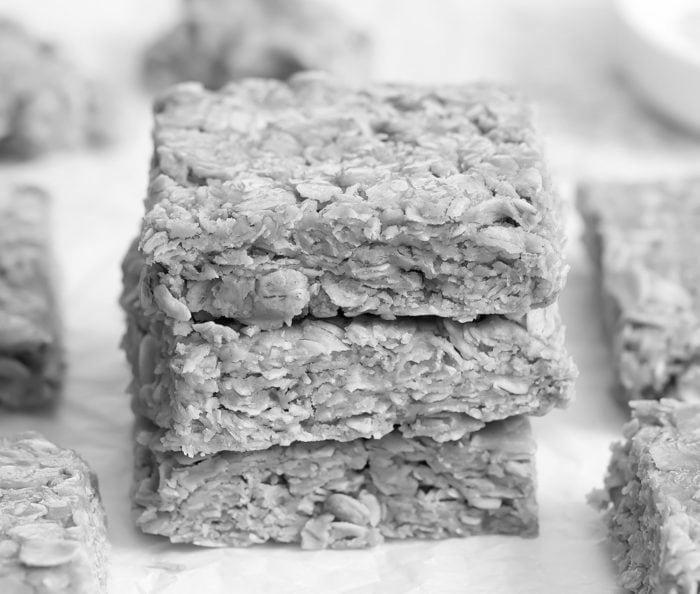 Upon my love for the kitchen, I began to begin venturing out and also trying to develop new things, or I need to say new to us! The kids had asked for granola bars for a treat as well as I was identified to make them while not having them taste like cardboard! After making this recipe once the kids as well as myself have loved these no bake oat bars. Among favored things about this recipe is you can actually create a brand-new taste each time and also the majority of the things are cupboard things that you have regularly!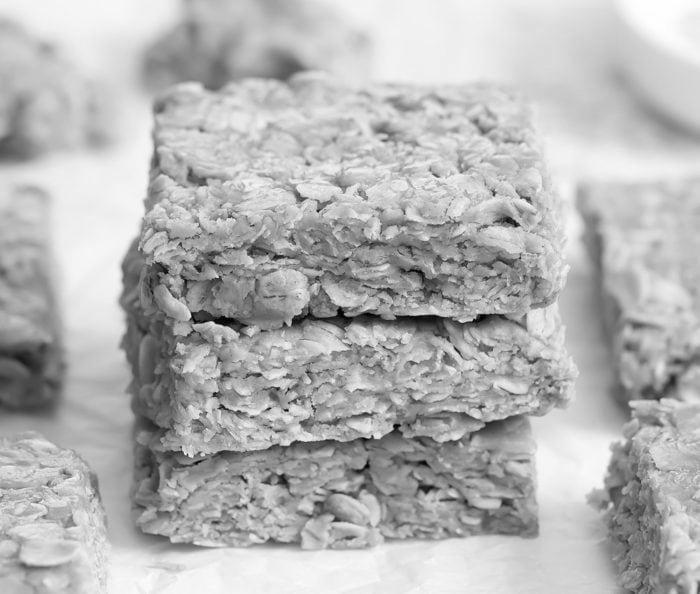 Active ingredients you can include:
Almond Pulp if you have any remaining from making almond milk
Chocolate Chips or Chunks
Fresh Fruit (

Apples, Bananas,

Blueberries, Raspberries,

Strawberries

or what you have in your home)
Nut Butter (

Almond,

Cashew, Hazelnut, Peanut)
Nut Free Butter (Sunflower)
Old Fashion Oats
Raw Organic Honey
Seeds (Chia, Flax, Hemp, Pumpkin, Sunflower)
Toasted Hemp Seeds from Eaton Hemp Maple Cinnamon is so excellent in these! Inspect them out right here use code YTFM20 and save 20%.
My Most likely to Recipe: Makes a 9 × 11 pan size
1 Banana Smashed
1 Package of Eaton Hemp Maple Cinnamon Toasted Hemp Seeds
2 Tablespoons of Honey
1/4 Mug Nut Butter
1 Cup Old Fashion Oats
How to Make:
Collect the components that you are mosting likely to be using to make you oat bars.
Begin by including fruit, honey as well as nut butter to a dish.
Mix till well incorporated. You wish to shatter the fruit and dice the apples. If you want to conserve time but create even more recipes place them in a food processor!
Add in the remaining ingredients and also mix up until totally blended. This is where you will recognize if you require to add more oats or nut butter. You want a sticky coating
Expand into a baking frying pan
Location in refrigerator for 6-8 hours or freeze for an hour.
Cut as well as take pleasure in!
Store the cut items if you have any left into a glass container and place in the refrigerator. Depending upon what fruit you include actually depends on the length of time they last. Bananas inside maintain for 2 days in the fridge, the majority of others will keep for approximately 5 days. We never ever have leftovers that make it past day two!
After you make them the first time you will certainly be making them regularly! With this dish you do not have to stress over them being the same each time. Mix it up, obtain innovative and also most importantly have fun you could end up unexpected yourself. Are you a oat bar follower, if so what are a few of you favorite include ingredients?
XO Channon